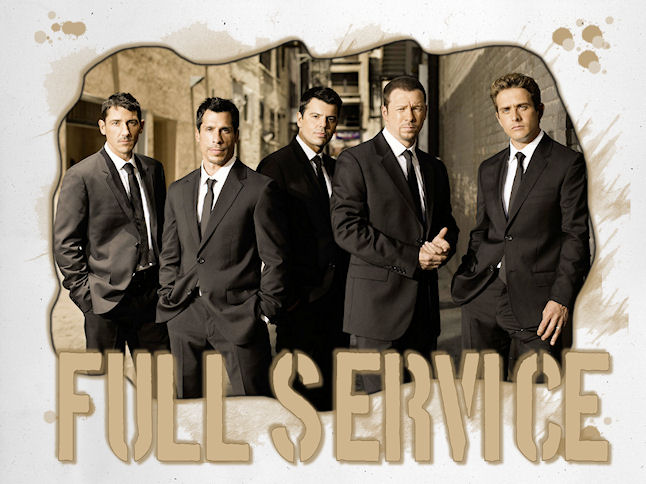 The New Kids
//
Codes
//
Join
//
Edit
//
Password
//
Members
//
Affiliates
//
Clear
JORDAN KNIGHT
Courtesy of JordanKnight.Com

Jordan Knight was the youngest child born to Marlene and Allan Knight in May 1970. When Jordan was still quite young his parents divorced.

Growing up, Jordan always seem to have a keen interest in music. "He seemed to be born with musical talent" stated Rose Holland, Jordan's former music teacher, and "he was always willing to sing solo". At the age of seven Jordan joined his older siblings as part of the local church choir. The choir master, Herb Peterson, had a big influence on Jordan. As part of the choir Jordan would practice three times a week and also sang at mass. In fact Jordan, and his brother, Jon's singing was considered to be so good that they were appointed as head co-choristers. At English High Jordan was also an enthusiastic attendee to singing classes after school.

Like Donnie and Danny, Jordan was a keen break-dancer and would often frequent the busy streets of Boston on a Saturday morning to perform. Like Danny he was keen on sports and was particularly interested in basketball, baseball and ice-hockey. Jordan spent one of his summers working as a camp counsellor teaching dance.

In 1984 Jordan auditioned for Maurice Starr and was quickly accepted as a member for the act that would become known as New Kids On The Block. His older brother Jon was also recruited as a member.

Being a strong singer Jordan often sang lead for the New Kids On The Block. Jordan sang lead on a several New Kids hits including "You Got (The Right Stuff)", "I'll Be Loving You (Forever)", "Step By Step" and "Didn't I Blow Your Mind (This Time)?".

As a New Kid, Jordan showed much interest in writing and producing. He co-wrote and co-produced "My Favourite Girl" on the New Kids multi-platinum album "Hangin' Tough". In 1990, he was able to enjoy seeing "I'll Be Your Everything", a song that he co-produced and co-wrote for Tommy Page, go to number one of the U.S. Billboard charts. Like Donnie and Danny, he was heavily involved in the production of the New Kids "Face The Music" album.

When New Kids On The Block broke up (1994) Jordan began working towards his solo music career. After taking a break, he eased himself into performing live by singing anonymously in a Hotel. He recalls that people would often come up to him and recommend that he should pursue a professional singing career. He went on to co-write and co-produce songs for his debut solo album. In 1999 Jordan enjoyed top ten success on both sides of the Atlantic with his debut single "Give It To You". Jordan is now busy working on his second album. What will the results of his second album be?? His story continues ...